Who we are

REAL SERIOUS GAMES

Extended Reality Company

We began by using game tech to provide visualisations and planning solutions to the engineering industry - enabling them to not just plan for the future but actually see it. As technology has moved on we have moved with it bringing the same vision and innovation to the rapidly advancing world of Extended Reality (XR).
Our Vision
Utilising technology in up-lifting the way we educate, train, communicate and engage globally.
Our Mission
Accelerating human awareness, understanding and insight. Why? Because better people matter when creating a better future for all.
Circa 2009

Our Journey

Our company was founded in 2009 within the booming Australian engineering industry. The opportunity was in developing 3D technology to better manage major construction projects, helping people archive real results using serious simulation. Decades later that history is in our DNA.
Value we deliver

Our Tenets

The work we do

Real Value

What we output

Deliver. We are committed and determined to succeed. Question, challenge, innovate. We do world class work. Deliver real useful journeys. Measure outcomes and ensure value that lasts.

Who we work with

SERIOUS PARTNERSHIPS

Our clients

Play nice. Empathise, listen to and understand clients to provide the best solution. We listen to and respect our clients. Be adaptable in helping clients reach their intended outcomes. Ensure security and confidentiality protection. Our clients are our best ambassadors.

Bring your best

GAME ON!

Our team

Show up. Log on. We are multi-players. We are respectful, inclusive. We trust each other and have open and honest conversations. Listen, encourage and be understanding. No judgement. Grow, empower, empathise. Play, learn, participate. Enjoy!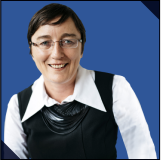 CO-FOUNDER & GENERAL MANAGER
KAREN SANDERS
We understand that people are much more than a resume or title. Providing team members with the opportunity to contribute beyond their role is one of the main drivers of innovation and development of new ideas within RSG.
Providing ability with opportunity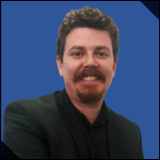 CO-FOUNDER & OPERATIONS DIRECTOR
ANDREW GOLDSTON
Each member of the RSG team brings unique perspectives, experiences and expertise from both their professional and personal lives. Embracing these different points of view is what enables us to come together as a team where the whole is greater than the sum of it's parts.
Strength in diversity
In Unity We Trust

Our Team Culture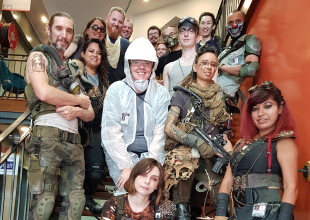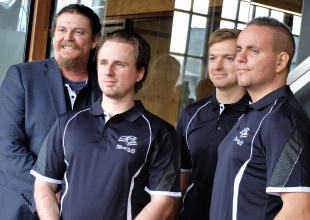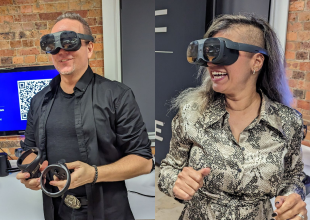 Client's Feedback

Testimonials

At Exner, we were particularly impressed with RSG's focus on Quality of Service and their compliance with governance on projects. We have worked alongside a variety of RSG's services over time including (Visualisations, Virtual Reality Training Development, 4D BIM Models) with additional ongoing projects namely: The Maker Immersion Project, 4D BIM Model, and Train Driver Training.

RSG's technical expertise, flexibility, and willingness both to learn from and share with their partners make them a pleasure to work with. Collaborating with RSG is facilitated by their up-to-date and effective systems for communication. This is a critical success factor in the way they seamlessly integrate multiple partners (both tech-savvy and non-tech-savvy) and processes within the project team.

My team and I have had the pleasure of working with Real Serious Games (RSG) on the WestConnex New M5 Project. RSG provided an interactive platform for my team to visually plan and validate methodology allowing us to de-risk upcoming field operations by enhancing communication to the workforce.Throughout our engagement with Real Serious Games we have found them to be very professional in their approach, reliable and delivering on expectations. Their sound engineering and construction knowledge makes it easy to communicate ensuring a swift output of deliverables.

MyPotentia selected Real Serious Games (RSG), after an extensive search, to create the digital version of our unique language and culture fair capability assessment "The Q Test". Their creativity and technical ability resulted in a valid assessment instrument with the capacity to capture assessment data with a degree of accuracy never before achievable. The automatic candidate report is immediately produced upon data being uploaded. MyPotentia continues to employ RSG's expertise for product support and further development. RSG is an expert collaborator owing to their project management expertise, skilled technical personnel, and advanced communication systems. Their focus on client satisfaction and their responsiveness to resolving customer issues has made them an ideal partner for us at My Potentia.

RSG is well organised, detailed in their document management and communication, and proactive in their handling of the progress of a project. All projects have been delivered with a high level of professionalism. In the management of a project they are consistent in identifying issues early and are able to adapt to schedules and demonstrate a solid ability to problem solve. Project management is characterised by clear lines of communication and responsive production processes.